THE TECH LEADER FOUNDATION
The Geeks Guide to People Management - Creating IT Leaders that Build and Inspire!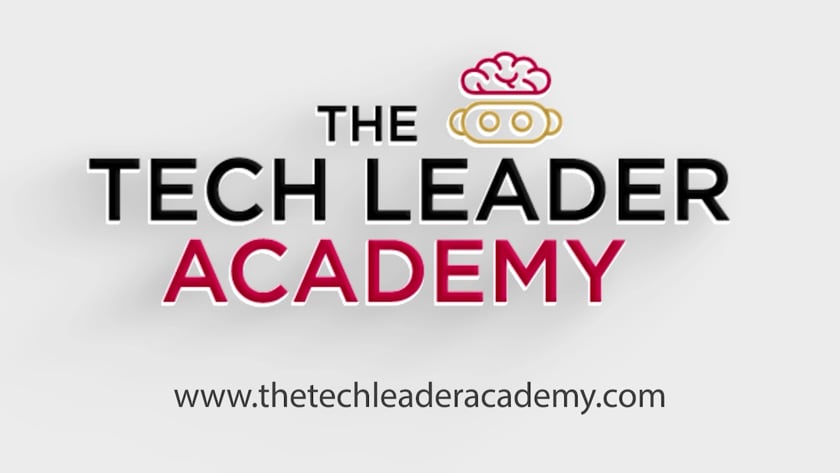 Do you spend hours wondering how you can motivate others?
Do you want to build or add value to a high performing team?
Would you like to be more successful at negotiating, or be able to mediate a conflict?
Do you find dealing with others intimidating?
Do you often struggle to understand others, or do they struggle to understand you?
Would you like to have more confidence and be a better communicator?
Would you like to have the belief that you can do whatever you set your mind to?
Do you often compare your emotional intelligence to that of a robot – non-existent?
If you answered 'yes' to even one of these questions, then The Tech Leader Academy Foundation Course has been created for you.
I'm here to tell you that none of this is your fault… I've been there and it's like torture trying to find the answers yourself, or being given advice from people who just don't understand you.
I'm sure you have probably attended a mandatory line management training course from work, you know one of those HR-style trainings that try to teach you these things. They are full of all that fluffy stuff that doesn't make sense and where the trainer really doesn't understand the IT culture at all. And that's if you've even been offered training at all! Maybe you've just been given the HR manual to follow instead.
Now, what if I told you that there is a way for you to be able to communicate better, to understand what makes people tick and to do whatever you set your mind to? Whether that's dealing with a tricky customer, or keeping your head when everyone around you is losing theirs!
Just see yourself being that competent leader of a team, confident that you can deal with any situation that life throws at you, knowing exactly what motivates each of your team members at a deeply unconscious level. Imagine being able to communicate with just about anyone.
That has to be a good thing, right?
Wouldn't it be great if there was a training out there that provided A Geeks' Guide to People Management, actually trained by a geek who has been there, seen it, done it and got the t-shirt?
Well now there is… take a look below to see what The Tech Leader Foundation is all about!
The Tech Leader Foundation will benefit team leaders and managers – maybe you are new to a management role or struggling to cope. Maybe you're an aspiring future tech leader, an engineer, sysadmin, developer or service desk analyst. In fact anyone in the Tech industry who wants to be the best they can ever be, who wants to improve their performance or communication skills, or their ability to create change, both for themselves and others.
Now, if you're wondering what this training is all about, it is Neuro-Linguistic Programming (not the NLP that is Natural Language Processing). This is the most functional, outcome oriented process for detecting, understanding and controlling your conscious and unconscious thinking.
Throughout The Tech Leader Foundation training, you will start to learn the tools, techniques and processes that will change your life, some of which you can put into practice straight away for quick wins.
Now, I realise that this isn't for everyone because something new can be challenging, but throughout The Tech Leader Foundation, you will learn the habits that will create a mindset for success, as well as techniques used by world leading business leaders and influencers, such as Bill Gates and Elon Musk.
The topics covered will show you how to use this for yourself and others, for personal use and as an integral part of your professional growth.
TOPICS COVERED IN THIS COURSE
How to improve your communication with absolutely anyone.
How to coach, influence and inspire others effectively.
How to achieve the outcomes you desire.
How to easily identify what is really important to someone and what makes them tick.
WHAT'S INCLUDED – THE QUEST CURRICULUM
Presentations, demo videos, manuals and quizzes to reinforce learning throughout. 24/7 lifetime access, learn in your own time.
(valued at £500)
One-to-one support, whenever needed.
(valued at £1,000)
Your virtual training room. The ability to communicate with other learners on the same programme, for additional support.
Take your Quest with you, using our mobile learning apps.
Introduction and Themes for the Training
Meet your trainer and introduce yourself – and no, you don't have to stand up in front of a room to do this mission! We will also set the building blocks for your Training.
Rapport
"People like people like them!" Knowing how to get people to think you are like them is crucial in forms of communications – from managing your staff, to getting on with your boss. Basically, how to be able to "get on" with anyone.
Sensory Acuity
Being able to pick up on the most minute changes in someone will give you a clue that you have said/done something which has sparked something off inside them.
RepSystems, Predicates, and Eye Patterns
Knowing whether someone is visual, auditory, kinaesthetic or AD (Auditory Digital) will really help you get your message across. Eye patterns is a great way to understand how someone pulls their thoughts from their minds… we will also be covering the linguistic form of discovering rep systems.
Coaching
A core skill for anyone with Line Management responsibilities, and I am sure this is one of the reasons you are here! Being able to get the best out of your staff and build high performing teams is critical in any management role.
Meta Programs
This is all about how someone's brain is programmed and it's usually something I reserve for those on the Masters Programme. However, this is a really useful tool when you are hiring someone and figuring out if they are going to be a good match for the role (*Note – this will be fairly high level).
Congrats and Next Steps
CONGRATULATIONS ON GETTING HERE! This mission recaps on all we have learnt over the quest and looks to the future. Make sure you have completed the form in the welcome mission so that your certificate can be sent.
Michelle Coombs
Quest Mentor
Michelle Coombs has over 20 years of experience within the IT sector. She has worked for both IT service providers and with small to multi-national businesses with IT at their core.
Despite a strong technical and process background, Michelle's passion has always been people and how to get the very best from them. It was this desire and determination to bring about change and development in others, that led to the birth of The Geek Coach and The Tech Leader Academy Ltd.
Michelle is an experienced IT Leader and consultant, coach, mentor and NLP Master Practitioner and Trainer. She is focused on working closely with IT Professionals, Leaders and Service Providers, helping them to significantly improve their levels of communication, deliverability and performance.
Her unique style of results-driven coaching continues to act as a catalyst for change in the IT industry, effecting positive personal development in people and improved commercial performance in IT centric businesses.